Guest Speaker: Micheline Bourque
Public life vs private life, ethics and other issues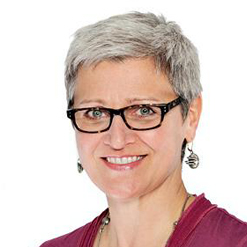 Our world is being completely transformed and the fact that we do live more and more public lives brings its share of benefits and disadvantages. But what are the benefits are living more public lives? Are we aware of them? Some of us rejoice over this new possibility of living public lives, but how far should we go, what type of ethics should we adhere to. What needs to change to allow this grand new way of expressing ourselves.
With the arrival of social media in all aspects of our lives, this presentation hopes to stimulate thought and debate on the notion of public lives and private lives and how these are being transformed.
Technological changes and social media are confronting us with new choices and new opportunites, but risks as well with respect to our public and private spheres, whether we are conscious or not of the extent to which we do live more and more public lives. It is hard to imagine going back to the life without social media, without blogs, without the ease of sharing thoughts and options that these new tools provide.
This presentation will relay some of the concepts and definitions that Jeff Jarvis, blogger and journalist has developped to stimultate the debate and discussion on this crucial issus. In his book, Public Parts, he created a new word 'publicness' and has made of list of ethical principles which will be relayed and hopefully discussed with the participants.
–   –   –   –   –   –   –   –   –   –   –   –   –   –   –   –   –   –   –   –   –   –   –   –   –   –   –   –
Here's a bit more about Micheline, for those unfamiliar:
Micheline Bourque has been working as a marketing consultant for over 15 years. Based in the Montreal area, her career has evolved with the times and been very diversified. She has been consultant, focus group moderator, coach, trainor in many aspects of marketing. She has been more and more involved in social media integration work.
She has been serving SMB by offering them an approach to intergrate social media to their business pratices and marketing objectives. She provides strategic advice adapted to the needs of her different type of clients. Micheline provides training, and coaching as well as conferences and workshops on Social Media throught the province of Québec.
 Go check her website http://www.michelinebourque.com/. You can also follow Micheline on Twitter.
–   –   –   –   –   –   –   –   –   –   –   –   –   –   –   –   –   –   –   –   –   –   –   –   –   –   –   –
The breakfast and the event will as per usual be hosted by Dana Elsliger and her team at La Bistrote. (1510 Rue Notre-Dame Ouest). Metro Lucien Lallier and Metro Guy are walking distance.
50 spaces available. First come, First Served.
Micheline's presentation willl begin no later than 8:30 am and run approximately one hour. The floor is open in terms of what kind of questions you can ask her. 
–   –   –   –   –   –   –   –   –   –   –   –   –   –   –   –   –   –   –   –   –   –   –   –   –   –   –   –
Heelatch (founding organizers of SMB – Montreal) will be acting as co-moderator for the event. Thanks as always to friends Luis London and Andrew, at KaiDesign for their help and support.
Contact hello@heelatch.com with any questions.
–   –   –   –   –   –   –   –   –   –   –   –   –   –   –   –   –   –   –   –   –   –   –   –   –   –   –   –
Feel free to join SMBMTL on